Government
Make payments easy for your customers by allowing them to pay the way they want to pay. The more options you provide, the more your business can grow.
---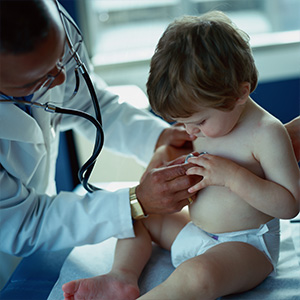 Healthcare
Healthcare practices have more to worry about than just their patients. Receivables management and revenue cycle management are crucial to any healthcare provider's profitability. In order to ensure the health of your bottom line, we have customized tools and services to meet your specialized needs.
InstaMed
InstaMed offers a single platform for real-time healthcare clearinghouse and payment transactions. InstaMed's payment services help you significantly reduce processing efforts. With the right tools in place, you can reduce operational costs, shorten revenue cycles, and accelerate the payments process.
---
Restaurants
A great dining experience is important to restaurant merchants. Great food, great service and great memories all contribute to your customers' decisions to come back to your restaurant again. Just as important to us is the payment experience. It should be seamless.
We understand the unique needs of restaurants when it comes to processing – quick availability of funds, excellent service around the clock and stellar reporting capabilities.
We offer a broad array of comprehensive and secure payment solutions such as:
---
---
Delivery/Home Services
Today's business transactions aren't always performed in brick-and-mortar environments. If you operate and accept payment for services in remote locations, we offer a variety of options to meet your processing needs.
Accept payments on-the-go with our Mobile Solution for your smartphone:
Works on most smartphones, no specific wireless provider needed
Sends receipts directly to your customers' email addresses
View transaction history and manage your payments directly from the phone
Simply download the app to your phone, activate your account and you're ready to go! Or, if you prefer, combine the Mobile App with a Mobile Card Reader and your phone can quickly and securely swipe and process card payments at a fraction of the cost of a wireless terminal.
To offer customers the convenience of electronic payment choices, you can choose from tablet-based or smartphone options. Which one is right for your business?
---
Internet-based/E-Commerce
Whether you process payments in a mail order/telephone order environment or online, you need the support of a merchant processor who knows the E-Commerce payment industry.
Understanding and implementing the best practices of E-Commerce payment processing is critical for internet-based businesses. We can help you establish these practices in your business—such as fraud prevention practices—to help ensure you are doing everything you can to protect and grow your business.
---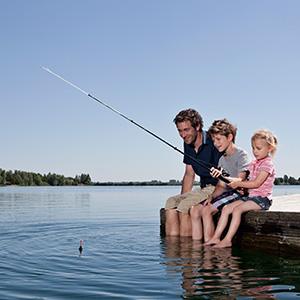 Marine
The upfront costs of building a management system to support the needs of your business can be overwhelming. And, learning how to use these systems to your best advantage takes you away from what matters most…your customers.
We can help. We offer companies like yours an integrated, comprehensive solution to address the unique, operational needs of the Marine Management industry. We evaluate and address emerging business needs like data security and technology adoption and integration. We offer a range of solutions for your industry:
Full Service Marinas
Point-of-sale transaction processing, slip management, payroll, accounting and payables/receivables management
Petroleum / C Stores
A touch screen, point-of-sale system accepts all debit, credit and Fleet cards for smaller marinas.
Boat Dealers
Track sales by category or manufacturer, utilize plain paper contracts, calculate taxes and fees automatically, customizable option packages
Parts and Service Providers
Automated parts-file integration, parts inventory management, full access to manufacturer systems
---