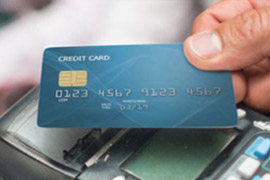 Credit Card Processing
Make payments easy for your customers by allowing them to pay the way they want to pay. The more options you provide, the more your business can grow.
Process payments quickly and efficiently while letting your customers pay with the credit card of their choice.
Accept standard credit cards: Visa®, Mastercard®, Discover®, and American Express®.
Process Fleet cards, including Voyager, Wright Express, Fleet One, and more.
Accept business, corporate, and purchasing cards with ease, including Level II and Level III data.
---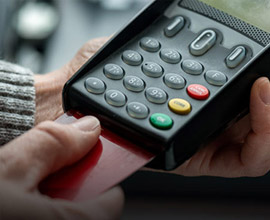 PIN Debit Processing
PIN Debit card services continue to grow as consumers embrace more convenient and secure payment methods. Accepting PIN Debit allows you to keep up with their demands.
With no signatures or checks, PIN Debit card services give your customers more power to make purchases their way—fast and secure. And, with a lower chargeback risk and cost of acceptance, it's a win-win for you and your customers.
Benefits include:
Reduced costs: PIN Debit processing costs are typically less expensive than credit cards.
Fewer chargebacks and bad check losses: PIN Debit transactions are authorized against the cardholder's checking account balance.
Reduced risk of fraud: The customer's PIN entry means your Debit transaction is more secure than other online transactions.
Networks Supported
Debit cardholders enjoy security and speed with access to all the major Debit Networks as part of our standard PIN Debit processing package.
---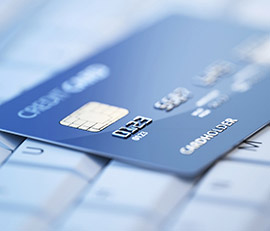 EMV
EMV (Europay, Mastercard and Visa) is a global standard for the authentication of chip-based credit cards. Chip cards, also known as "smart cards," are credit cards that have sensitive cardholder information embedded in a data chip in the card, as opposed to traditional credit cards, which store data in the magstripe on the back of the card.
EMV technology increases card data security by making it virtually impossible to create counterfeit cards and by requiring cardholder authentication to verify that the card belongs to the person using it.
---